How to Boost Your House's Curb Appeal in the Fall
The summer real estate boom may be slowing down, but it can still be a great time to get your house ready for the market. Fall is a fantastic season to show off your home's character. Here are a few ways to put your home's best foot forward, autumn style.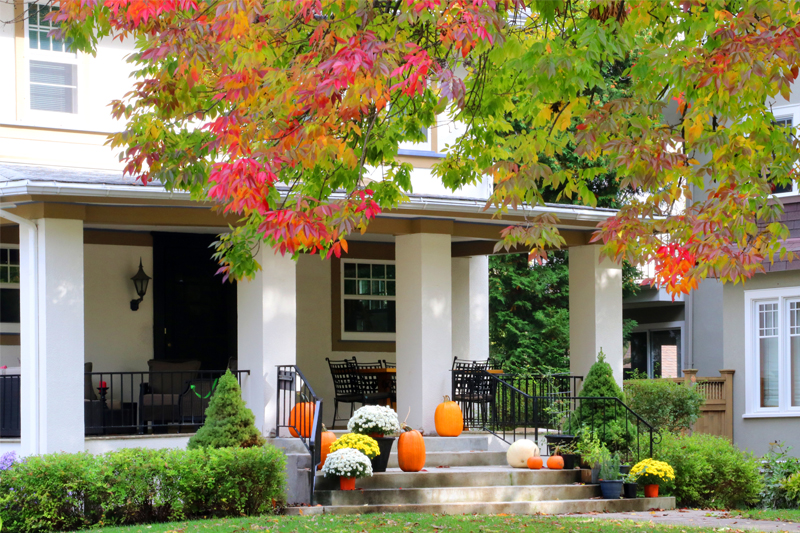 Embrace natural materials. Fall is all about the bounty of the harvest. One of the best ways to give your house a healthy dose of autumn is to include natural materials in your décor, both inside and out. Stack some pumpkins near the front door to invite guests in. Arrange fall foliage on your table or countertop to provide interest and a focal point.
Give a sense of place. If there are any fun traditions in your area, highlight them in your fall decorations. If you live in an area known for its apples, have a bowl front and center on your dining room table for guests to enjoy.
Highlight architectural details. If you are lucky enough to live in a home with one-of-a-kind architectural elements, try to make them the focal point of your room. High ceilings are great to highlight with lofty foliage arrangements and curtains placed near the top of the wall.
Keep the yard tidy. It's always a good idea to maintain your yard, especially when you are trying to sell your home. Add in falling leaves and you may need to take some extra steps to keep your yard looking great. Don't be afraid to hire out this process. It's much better to pay a few extra dollars now to get your yard in tip top shape than miss out on a potential sale because of an untidy green space.