Getting Your Documents Organized to Buy a Home
Purchasing a home requires a lot of paperwork. Not only do you need to complete the offer and contract, but you will also likely need to submit plenty of documentation to your lender as well. Here are a few ways that you can prepare for these steps even before starting your home search.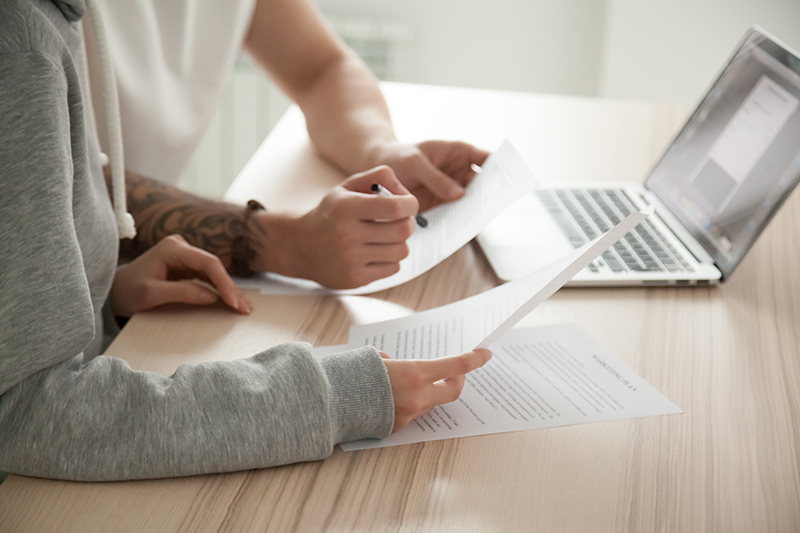 Get Your Taxes in Order
If you have any tax issues or back taxes owed, it is critical to get these straightened out before applying for a mortgage. Depending on your situation, this may be as simple as filing forms or as complex as coming up with a payment plan with the IRS.
You will need to provide your tax returns for the past 3-5 years. If you are self-employed or have a shaky employment history, your lender may even want to see more than that. Getting copies of these documents can make the process much smoother.
Bank Statements
You will probably also have to submit bank statements, especially if a good portion of your net worth is in savings. Why does your lender want to see these documents? They want to know that you will be able to make the monthly payments for your mortgage.
Income Verification
One of the most crucial documents that you will need to provide is your income earnings statements. For those in traditional employment, this will be a W-2. For self-employed individuals, a profit and loss statement plus tax returns will work. If you are an independent contractor, you will need to provide your annual 1099 statements.
Getting all of these in order before you start the mortgage process will make everything much faster. It also shows your lender that you are responsible and keep track of your earnings and expenses. If you have any issues with getting these things, you can take the necessary steps to find or fix them before you fall in love with a house and aren't approved because of a lack of paperwork.